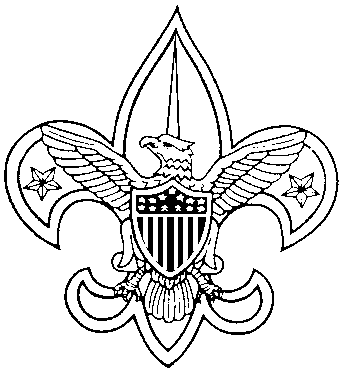 Welcome to: Boy Scout Troop 202
On this site you will find information about Boy Scout Troop 202, 
Cary, North Carolina.
| | | |
| --- | --- | --- |
| | This site is constantly under construction. Thank you for your patience. | |
Welcome to the Troop 202 Web Site! This site has several purposes: one, this site is an informational site for anyone looking into Scouting. Two, if anyone is looking to join a Boy Scout in the Cary, NC area; this may help you decide what you are looking for in a Troop. Three, this site is for members of Troop 202. Here they can check this year's calendar; also they check their patrol's information. Eventually only patrol members have access to their Patrol pages.
There are some things we do as a troop that other troops don't do, but then, at the same time they may do things that we don't. Some things we do are a camping trip per month, except in September we go to a theme park (usually Busch Gardens or King's Dominion) instead of a camping trip, in December we have a Popcorn Sales party instead of the trip, in January there are 2 trips: a High Adventure Trip and a Wilderness Survival trip, in June we go on a week long End of the Year Trip. We have troop meetings every Monday from 7:00 to 8:30 at St. Francis United Methodist Church, at Patrol Leader Coucil on the first Thursday of every month at 7:00. To see this month's PLC minutes, click here.
2000-2001 Full Calendar
Photo Gallery
Troop 202 Mission Statement: Our goal is to have fun advancing in life and rank while preparing for the successful completion of the End of the Year Trip. 
---
Troop 202 is proudly sponsored by St. Francis United Methodist Church Cary, NC.
For comments and questions, contact: Adam Crane Troop WebMaster (ChocoBoco@nc.rr.com)
Scoutmaster: Keith Leister
---